Interview with creator of the brand AZ and a participant in the WOOD WORKS
Recorded by Anna Evstigneeva
http://newspaper.woodworks.show/27/
The spring session of WOOD WORKS 2018 in Moscow became a platform for the presentation of the AZ furniture collection. We talked with the author of the collection Andrey Zharnitskiy.
It was impossible not to notice it. About it wrote in reviews, it was discussed by visitors. Many even doubted that this furniture - local production and is thought up by the Russian designer. So, we get acquainted closer.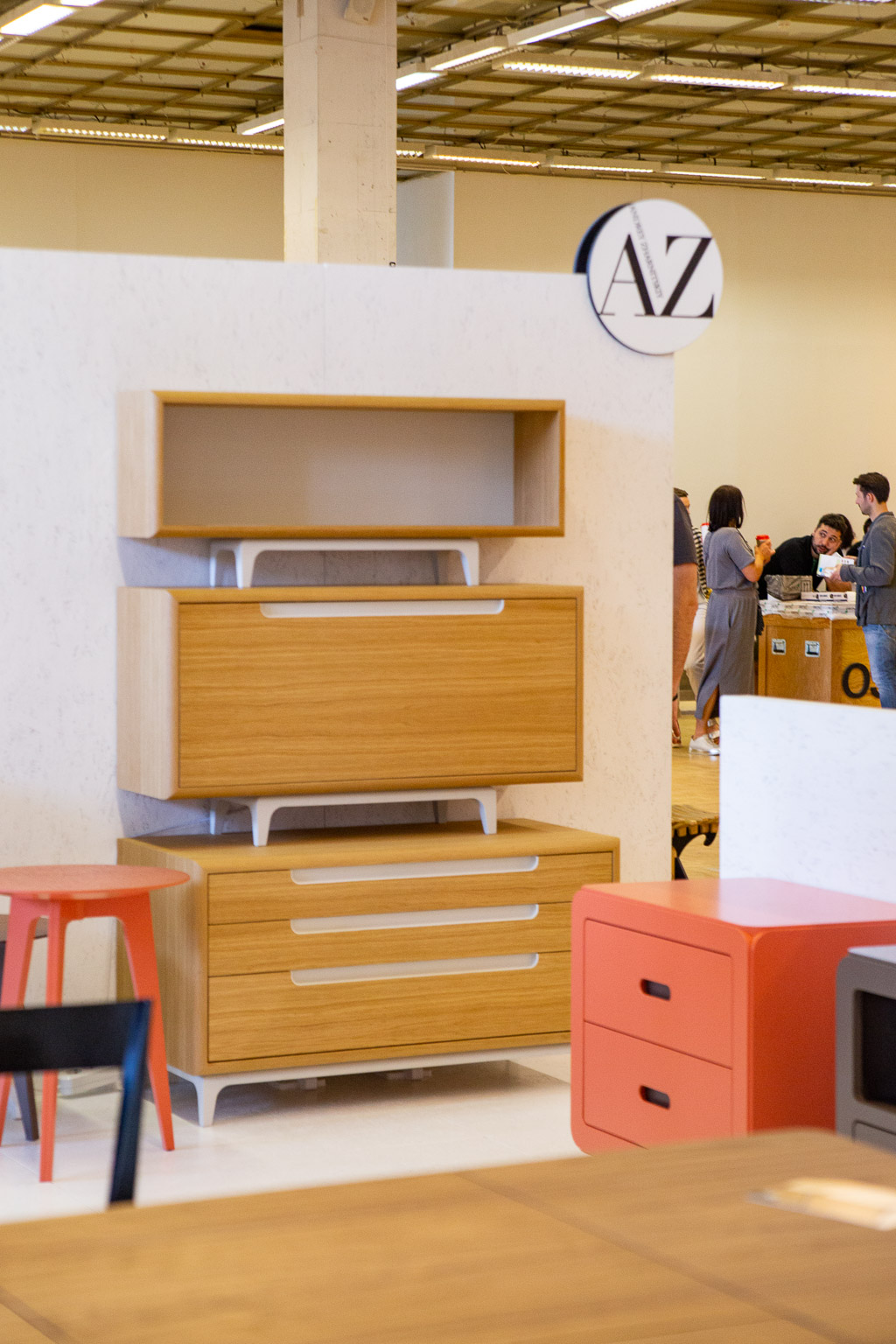 Andrey Zharnitsky, designer, artist, master and, of course, entrepreneur, although he is not in a hurry to position himself so. In the furniture market since the beginning of 2000. Behind the Irkutsk art school, the Central educational and experimental Studio of art design of the Union of Artists of the USSR "Senezh", where under the leadership of the outstanding, according to Zharnitsky, teacher and Soviet designer Mark Alexandrovich Konik, designers were born, able to think and process images into reality. Then there was emigration to Israel, where he had to plow and accidentally master the carpentry…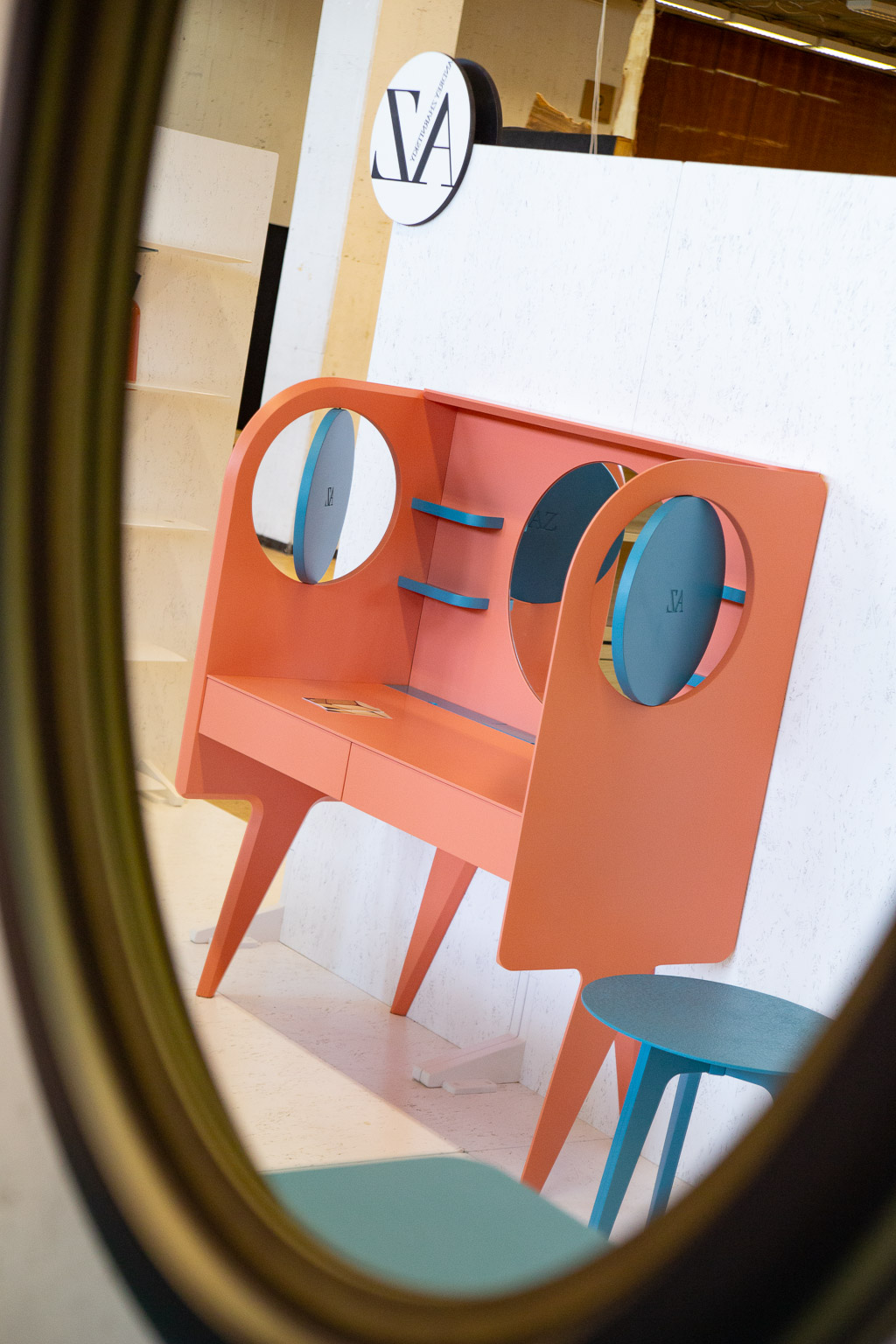 Today the Workshop of Andrey Zharnitskiy in Russia is a furniture production area of 1.5 thousand square meters, a dozen masters, orders from the best Russian design Bureau for the design of furniture and a private collection of furniture under the brand name AZ. "In my 50 years I have just grown up" – with humor and irony, he said to himself, Andrey Zharnitskiy.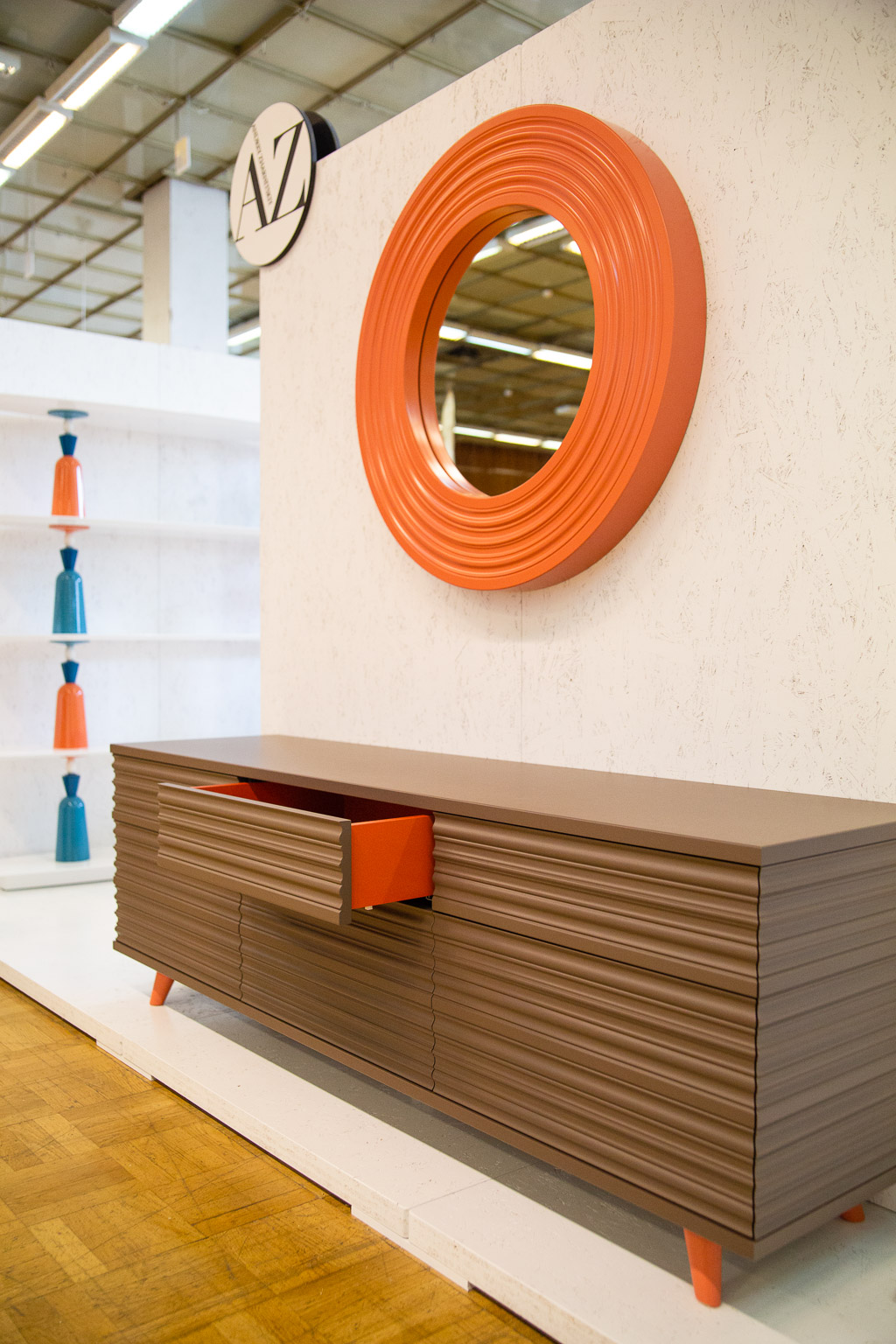 In its production of furniture Zharnitskiy relies on CNC machines, minimizing the human factor, skeptical of manual labor ("Expensive and long") is invested in technology and quality materials, and of course, endlessly invents and experiments: doors on a metal frame, panels, openwork, articulation of corners...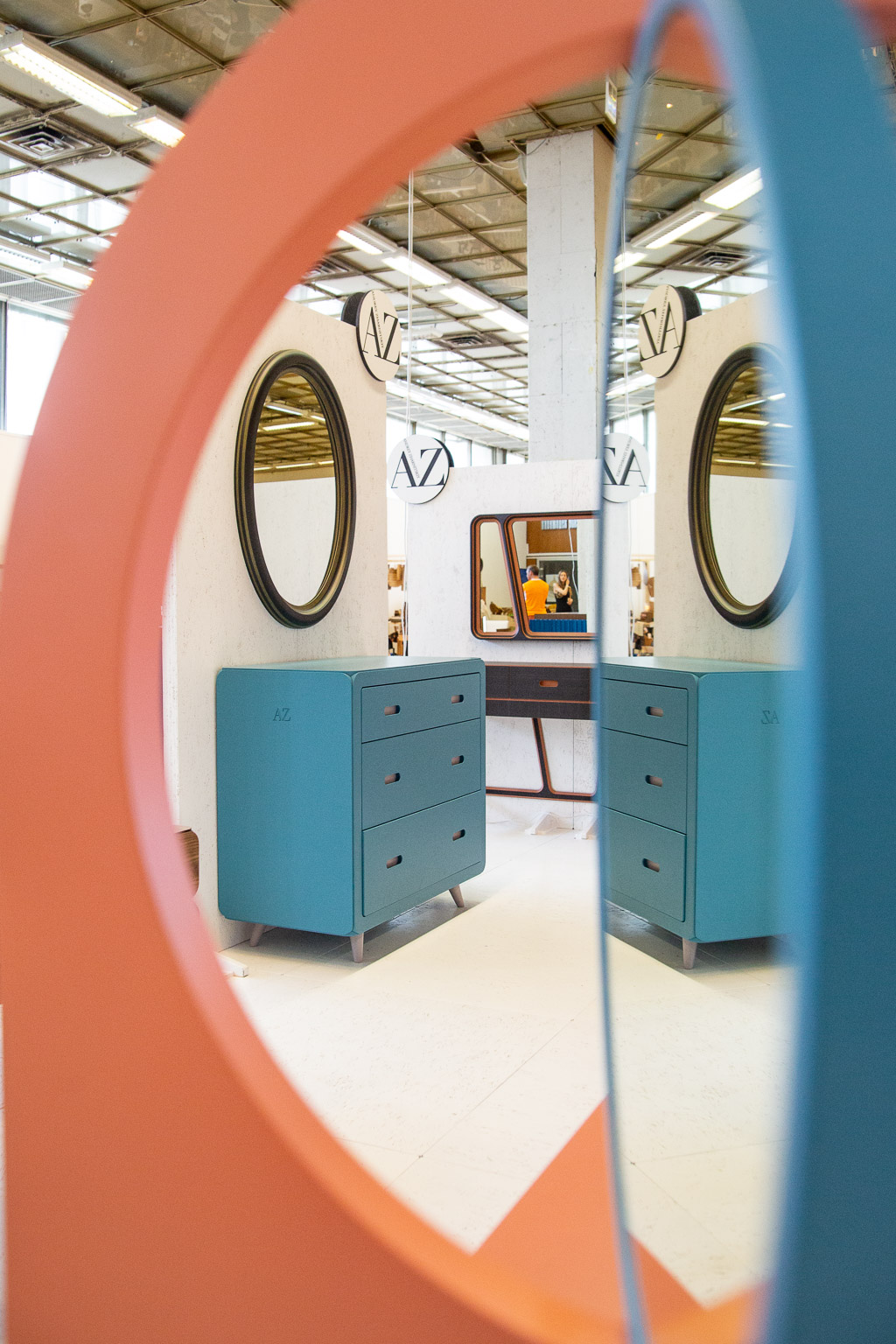 For a long time the author's works of Andrey Zharnitskiy existed in the form of images or sketches on paper. The furniture business of Zharnitskiy was formed in such a way that the main direction of the workshop is the implementation of "furniture" projects of interior designers and architects. And only professionals will understand that between "to draw furniture" and to make it functional, strong and stylish, there is a big way which passes Zharnitskiy's workshop. The quality of performance, design solutions, materials, adequate prices have brought the workshop a high reputation and a certain financial stability.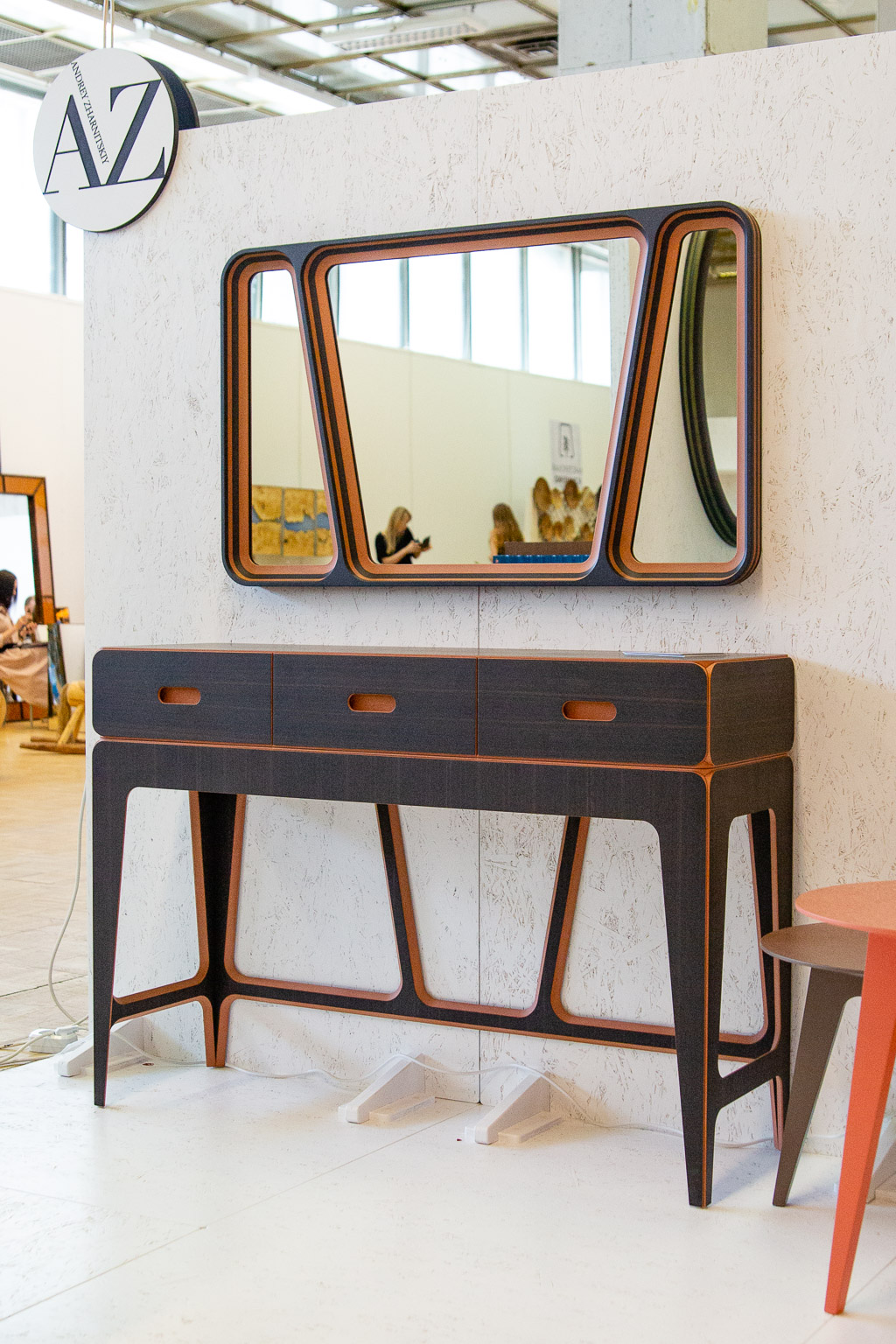 So it is time to launch our own furniture line AZ, which was first presented at WOOD WORKS in may 2018.
The new line of AZ furniture has two main collections: "Corners" and "Reliefs". Among the items-secretarial tables in two versions with a full set of devices for gadgets, women's trinkets and men's toys, as well as chests of drawers, cabinets, cupboards. In a word, a full complex for a living room, except for upholstered furniture. Andrey really thinking about it.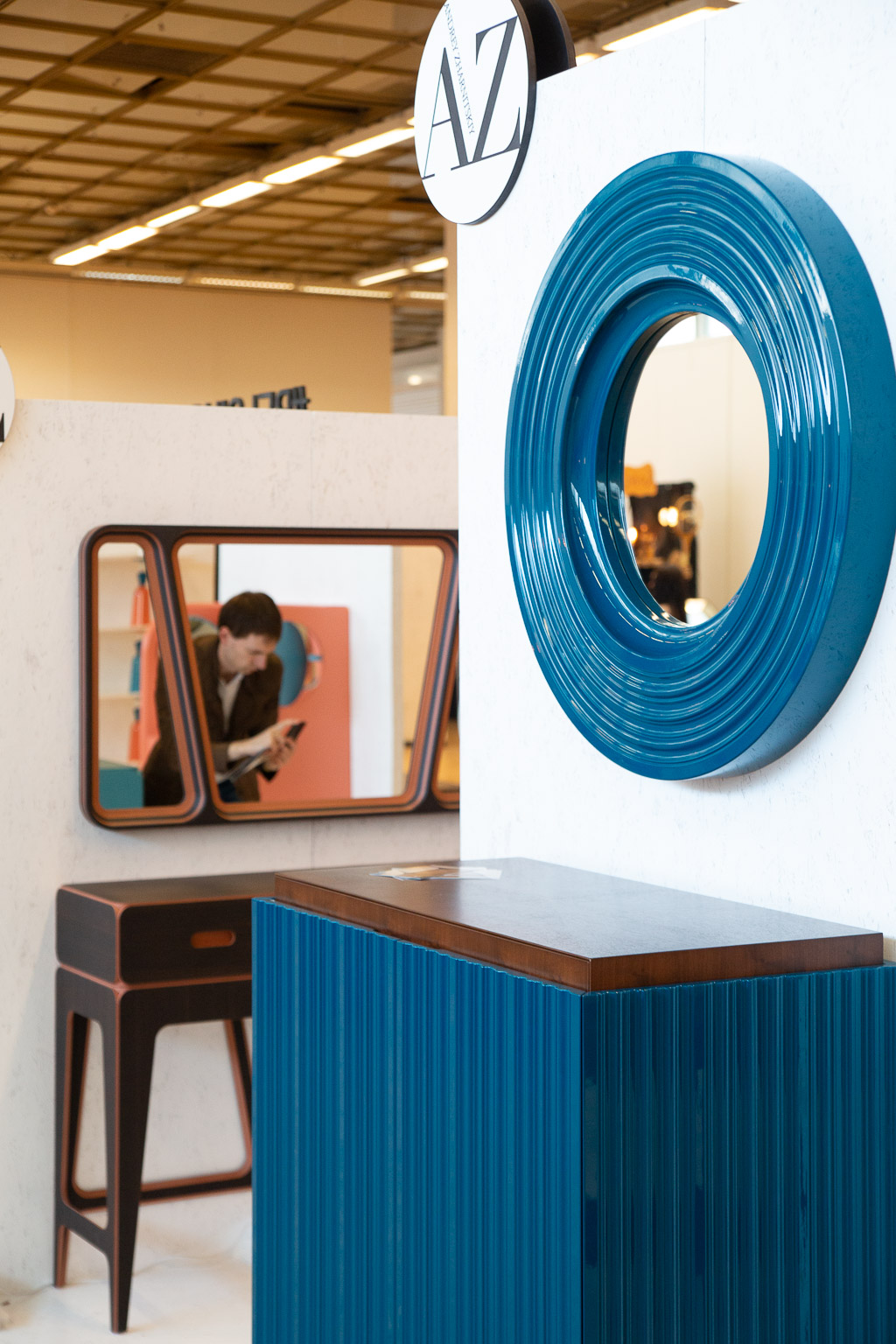 Models from the collection "Corners" has a special articulation of angles on the author's technology. And in the "Terrain" presents a model with a relief facades, original drawing, which made the symmetric milling.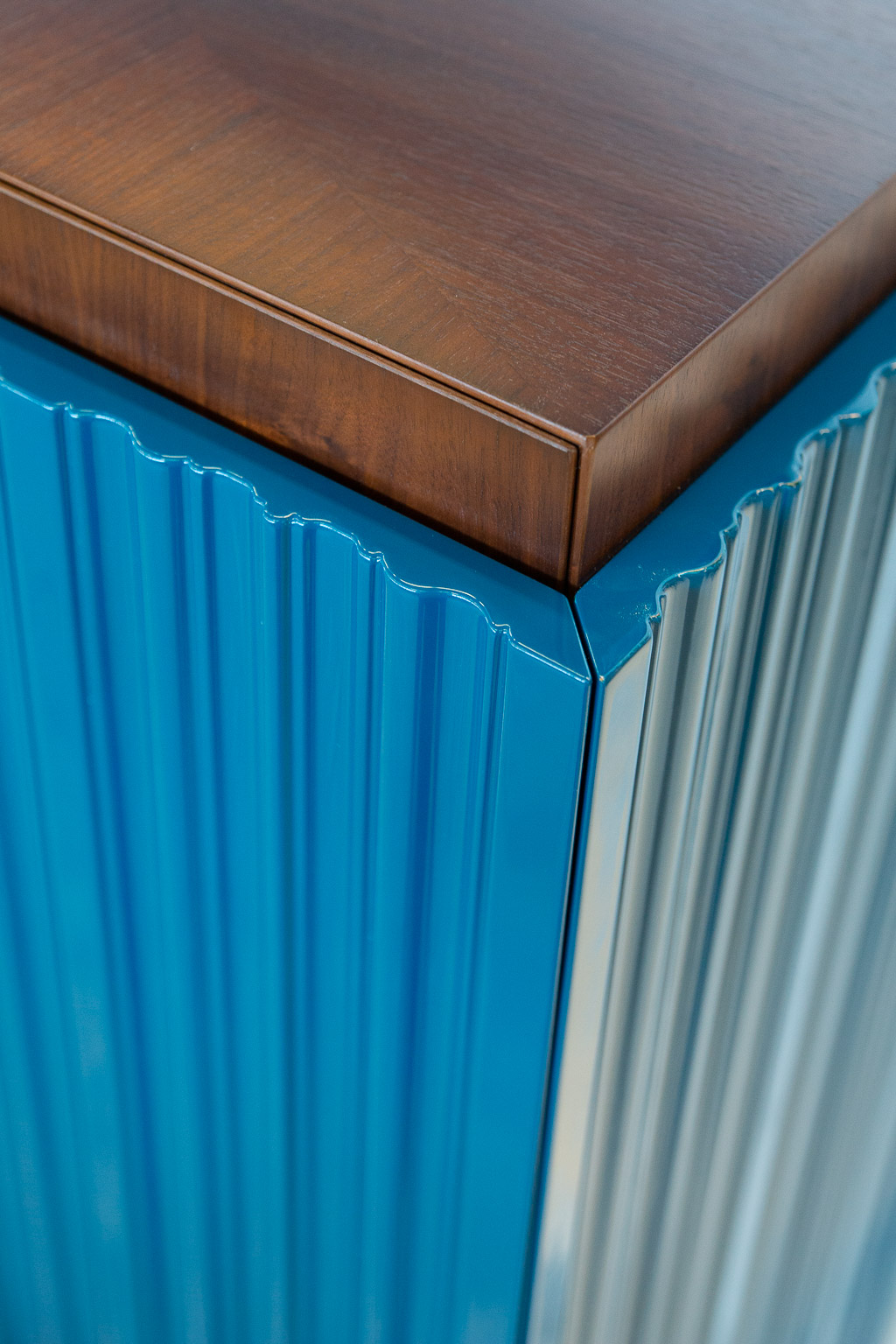 The combination of graphics and bright, "catchy" color palette (peach, bright blue, orange, black) distinguishes each piece of furniture.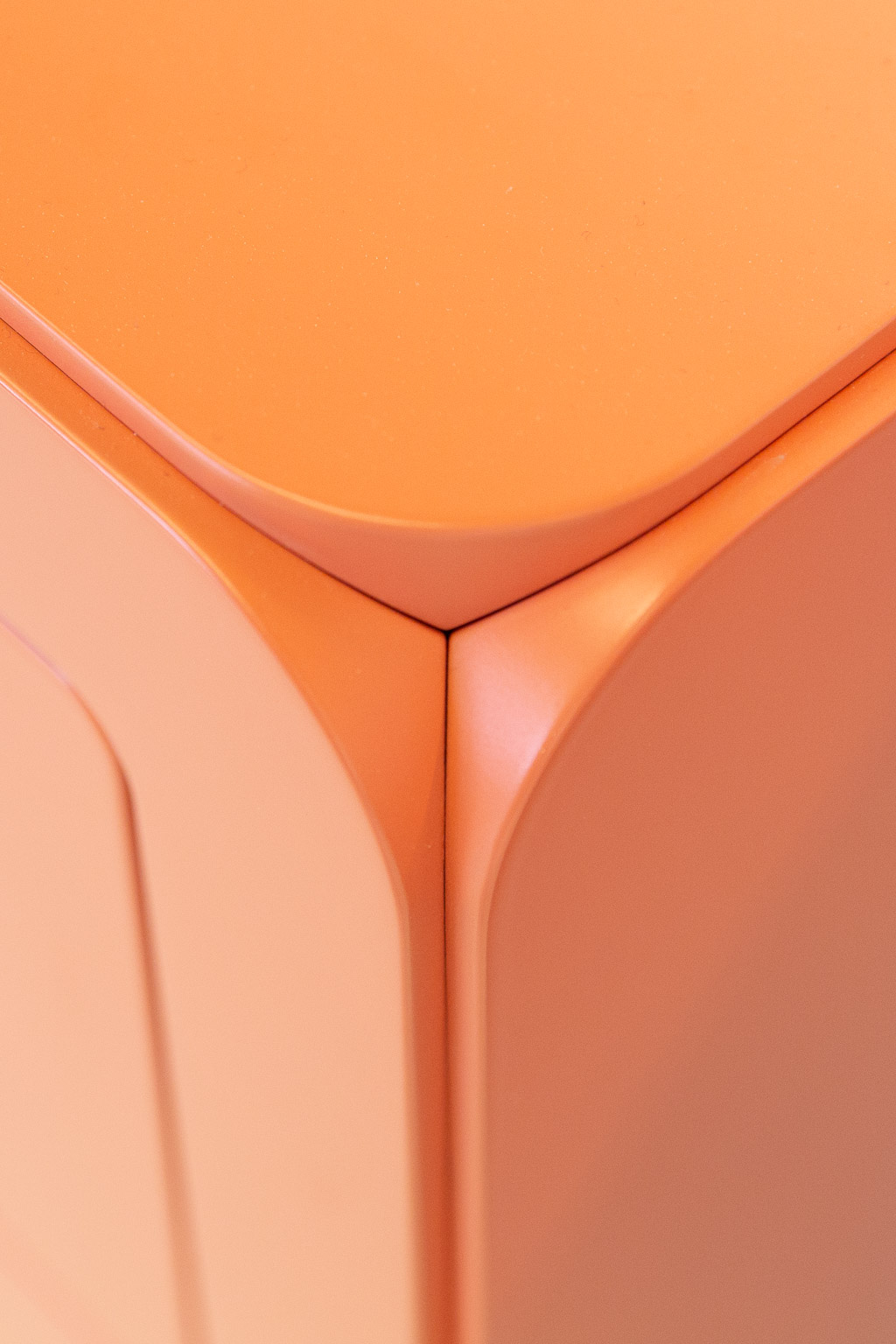 Professional opinion may be to look here for comparisons with collections of Italian factories, exquisite works of André Putman or with wooden experiments Ferruccio laviani, recently presented. Someone will have to collate with current trends, where mixed styles naprawienie the last century. Consonance European traditions in furniture AZ to see a snap.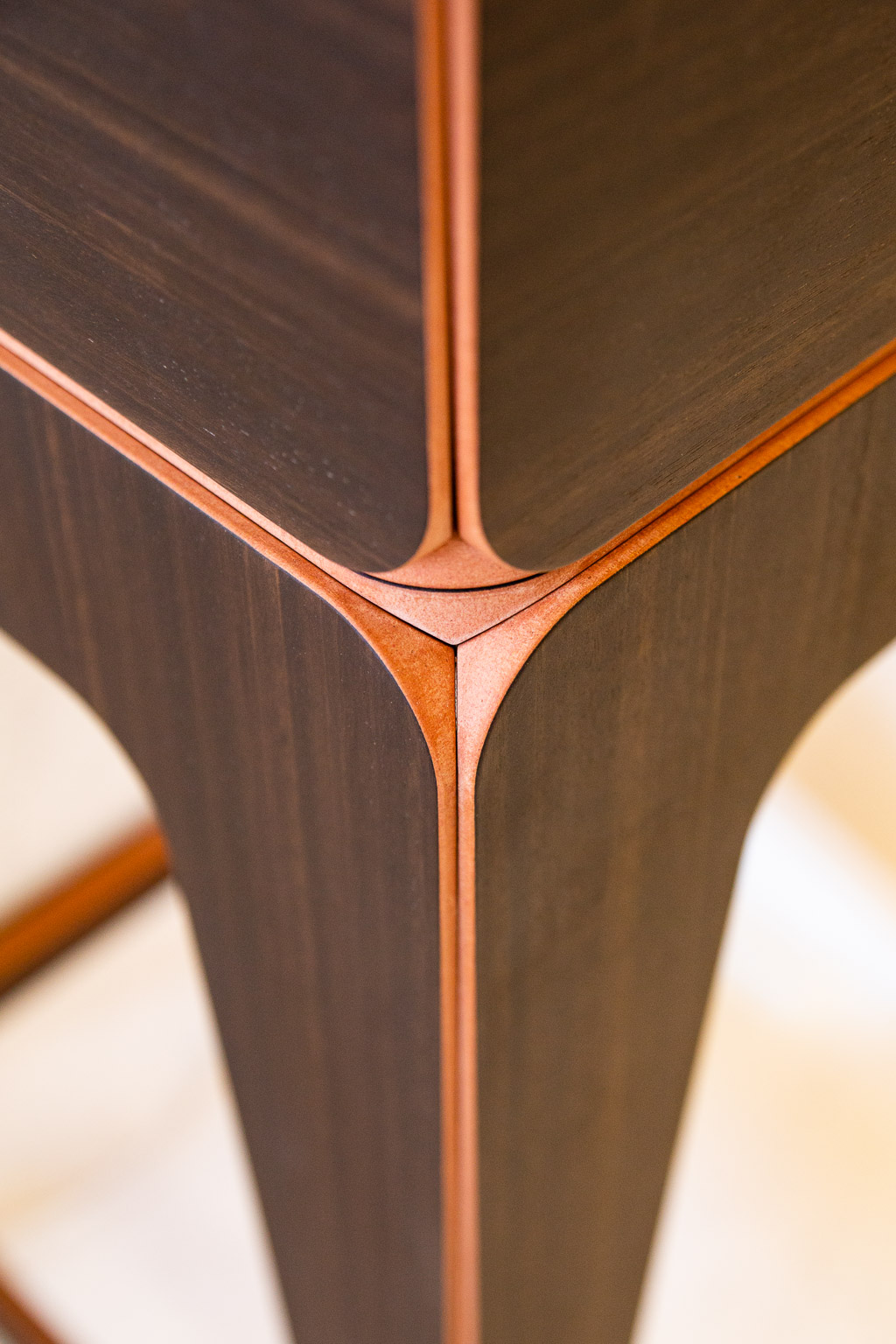 "I have long wanted to do something in circulation, serial. Everyone wants it, everyone is sick of it. Get sick for the reason that think, here I now will start up a serial line, I will lie on a sofa, it will be on sale. All carpenters have it", - Andrey Zharnitskiy tells. According to him, it is easy to establish mass production. The main thing is to work out the technology. And the biggest challenge is sales. The product requires promotion and proper positioning. This requires a professional approach and investment.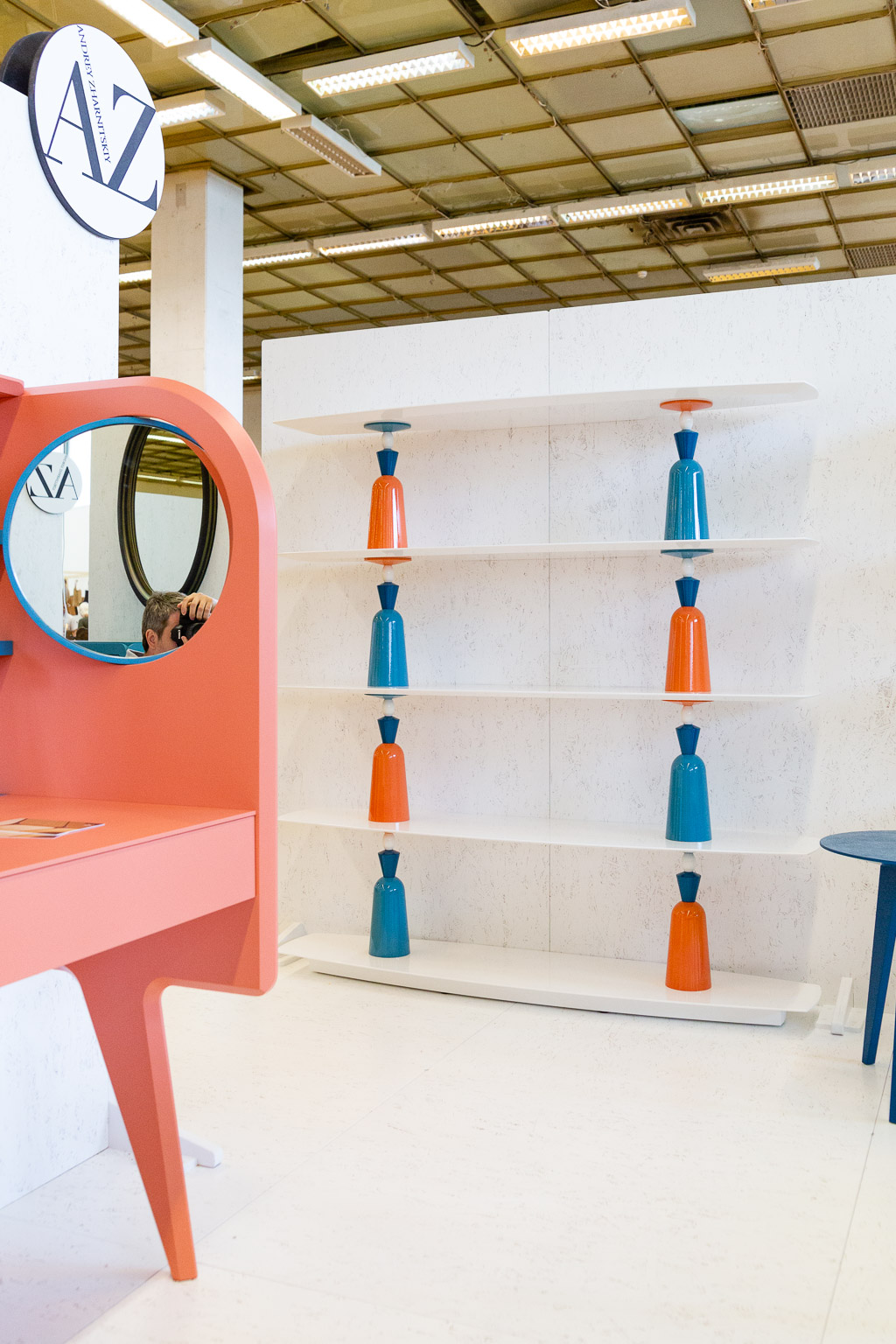 Today AZ furniture is presented in online stores, on the website of the workshop in its own online store and through social networks. "While we have the initial process has gone. I did it, how it would sell, I didn't think about it. I never think about it. I want to do it, I do it."
To see the new objects created by AZ, come to WOODWORKS from December 7 to 9.